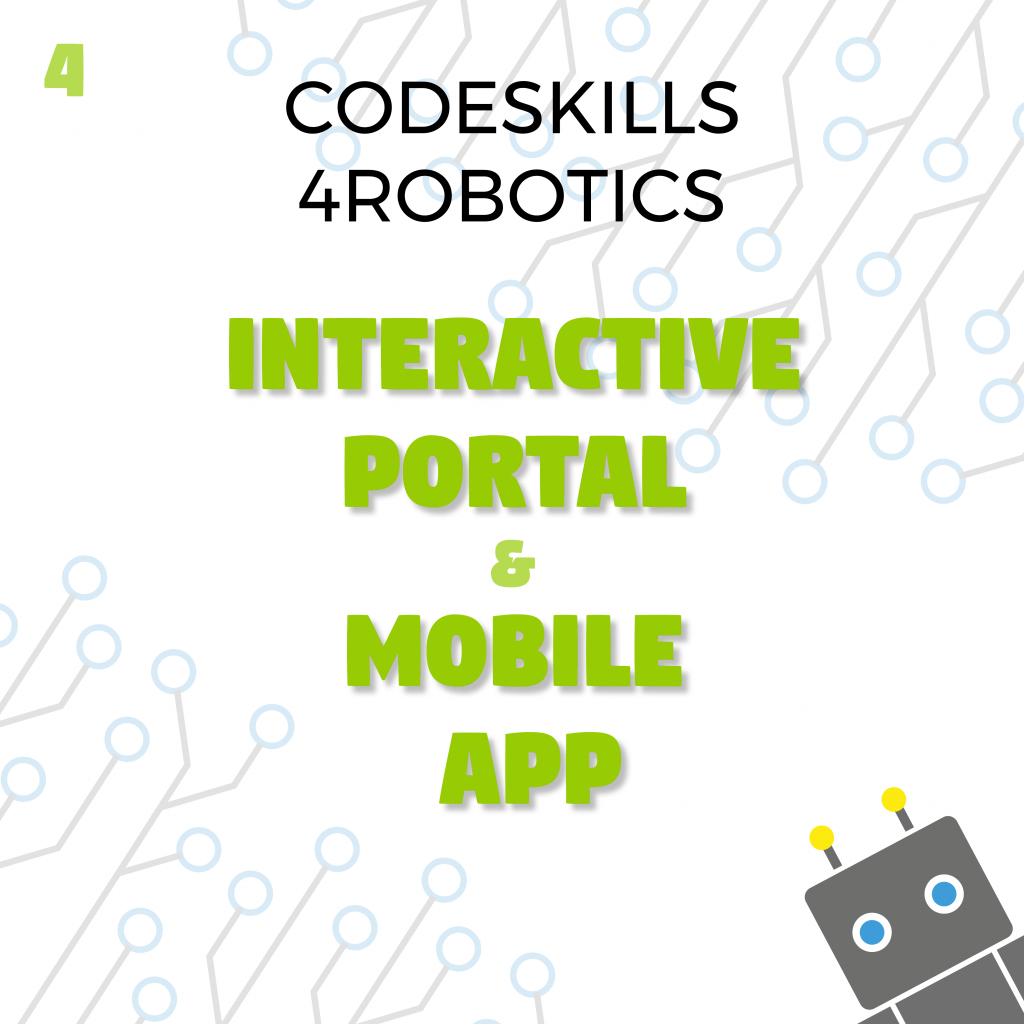 IO4: The CODESKILLS4ROBOTICS Interactive Portal and Mobile App: Learning, Teaching and Assessment in the Digital Era
---
The main output of IO4 is the dynamic-interactive e-learning & e-assessment platform, which functions as an Open Learning Environment, offering:
– an e-Assessment tool based on a 2-stage process (initial self-assessment & final external assessment), which is linked to the e-learning platform
– an e-Academy, with experts, IT teachers, professionals providing guidance and support to the participating teachers
– an e-Resources Data Bank with all the developed educational material in the form of e-courses and with extra useful e-tools & resources
– an e-Community for real & non-real-time communication for mentoring, peer and expert support, guidance & exchange of good practices (chat, forum)
– a Mobile App to support further the learning & assessment process, as users will have the option to access the e-courses and to monitor their learning progress anytime & anywhere.
---
IO4 Products:
---
The e-Platform Video Manual
English Version | Greek Version | Swedish Version 
Download our Mobile App from the Google Play Store or simply scan the following QR Code.


All products of the project are under Common Rights 4.0 CC-BY-NC.
Copyrights belong to the CODESKILLS4ROBOTICS consortium.