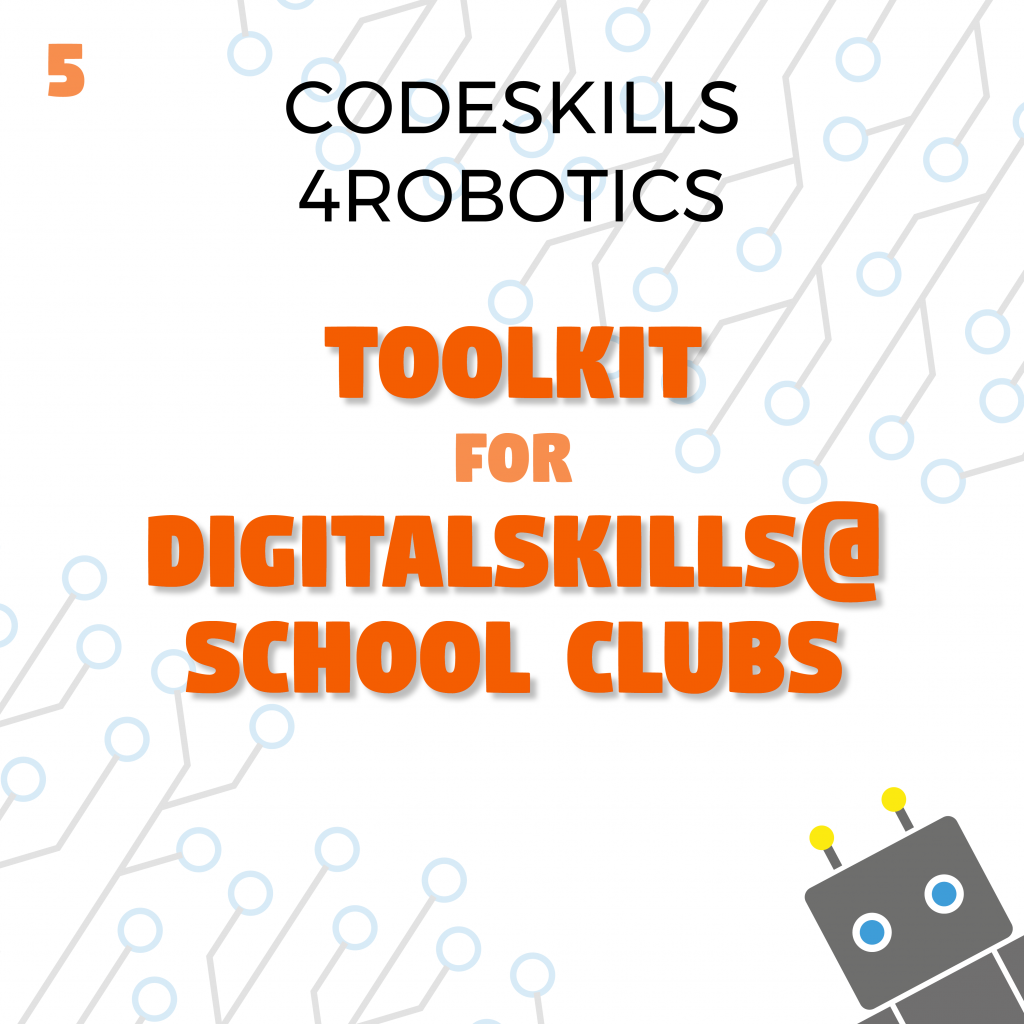 IO5 – The Toolkit for Setting up the DIGITALSKILLS@SCHOOLS Clubs as Part of the Digital Action Plan – The CODESKILLS4ROBOTICS in Schools
---
IO5 focuses on the production of the Toolkit essential for each organization for the implementation of the programme in primary schools, training, educational centres and other Institutions based on the creation of DIGITALSKILLS CLUBS.
Aims of IO5:
– to design, develop, produce and pilot-test the Toolkit necessary for the implementation of the 'CODESKILLS4ROBOTICS PROGRAMME' for skills acquisition (to include road map, guidelines, templates, good examples, monitoring tools, practical tips, SWOT analysis etc.)
– to implement the Campaign and a petition in support of introducing this type of skills to students (as purported in the Education Digital Action Plan 2018)
– to promote the creation of Synergies with teachers, trainers, business and ICT experts, professionals, banks, enterprises, SMEs etc. needed for the sustainability and exploitation of the project.
---
IO5 Products:
---
Toolkit Report
English Version | Greek Version | Swedish Version
The Roadmap to the Implementation
All products of the project are under Common Rights 4.0 CC-BY-NC.
Copyrights belong to the CODESKILLS4ROBOTICS consortium.